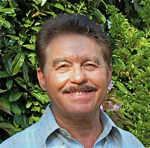 This is your user page. Please edit this page to tell the community about yourself!
Bun dia a tale, i se Urkreator, id wim di nom indìk, i se de kreator de eldilingu Uropi, we se bazen su Indo-Europan rode id de gramatiki strukuture we se komùn a Indo-Europan lingas. De Indo-Europan lingu famìl se de grenes lingu famìl in mold id Indo-Europan lingas vid voken su de pin kontinente. Sim de grenes numar vokoris in mold, in Uropi, moz felo sia be dom.
Hello everybody, I am Urkreator, and, as this name indicates, I am the creator of the Uropi auxlang, which is based on the Indo-European roots and grammatical structures that are common to Indo-European languages. The Indo-European family is the largest language family in the world and Indo-European languages are spoken on the five continents. Thus the largest number of speakers in the world can feel at home with Uropi.
Bonjour à tous, je suis Urkreator, et comme ce nom l'indique je suis le créateur de la langue auxiliaire Uropi, basée sur les racines indo-européennes et les structures grammaticales communes aux langues indo-européennes. La famille indo-européenne est la plus grande famille de langues dans le monde et les langues indo-européennes sont parlées sur les cinq continents. Ainsi le plus grand nombre de locuteurs dans le monde peuvent se sentir chez eux, en Uropi.
My favorite pages
Edit
Add links to your favorite pages on the wiki here!
Favorite page #2
Favorite page #3
Community content is available under
CC-BY-SA
unless otherwise noted.