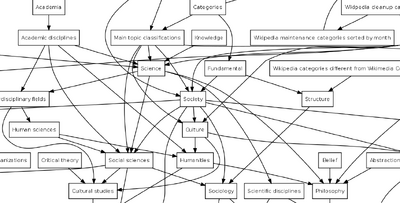 Di paʒ prosèt de plan de wikiu.
Cette page présente le plan du wiki.
This page presents the plan of the wiki.
Esta página presenta el plan del wiki.
Tiu ĉi paĝo prezentas la planon de la vikio.
Eke regle
Edit
Jaki paʒ doʒ vido klasizen in bemìn un kategorij.
Je se ne uzi klasizo u paʒ in un kategorij id in un subi kategorij. Po samp, je se ne uzi klasizo un artikel in de kategorij geografij id in de kategorij siens os, par de kategorij geografij se kategorijen in de kategorij siens.
Is un kreàt u novi kategorij, las di prijim modìf di paʒ.
Paʒe in vari lingas
Edit
Pages in English - Discussion page
Páginas in español - Página de discusión
Paĝoj en Esperanto - Diskutejo
Pages en français - Page de discussion
Alten lingas : Deutsch - Italiano
Paʒe in Uropi
Edit
Artikle ov de funsionad de wikiuEdit
Uropi komunad
Edit
Intèn os varke po inizore.
Artikle ov vari temas, wim :
Community content is available under
CC-BY-SA
unless otherwise noted.